®



The above footage shows Rabbs in action, both in live form and animated, during the highlight of the July 13, 2003, premiere of "Banzai" on Fox TV, when Rabbs was leading Incredible Hulk Lou Ferrigno:







after leaving the priest behind in his ceremonial dust: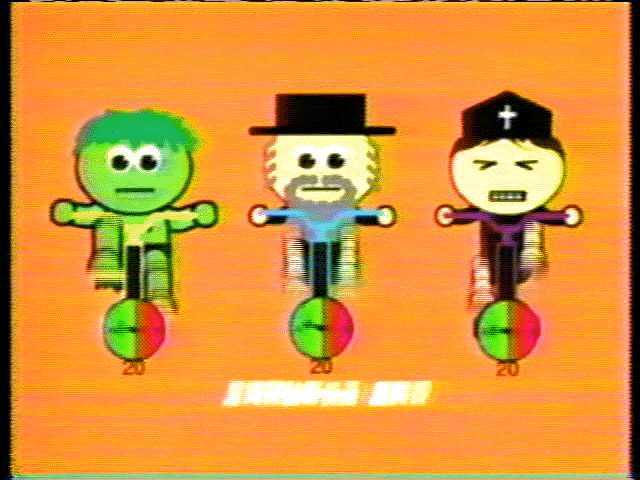 In case you missed the premiere, then you probably still saw Rabbs star in the many "Banzai" promo commercials which Fox bombarded the nation with for weeks prior to the premiere. If not, then you still most likely caught Rabbs when "Banzai" was featured on CBS's "Entertainment Tonight", July 7, or on syndicated "Inside Edition", July 9, or even on Fox News Channel's "Fox News Report", July 11.



America's Favorite Rabbi Comic also appeared in the Oct. 12, 2003, premiere of Comedy Central's highly acclaimed "Windy City Heat" . Rabbs is captured in the scene below with

a real live shigza, Jill Sundeen.





The next photo shows Rabbs hanging out with his Gentile pal Don Barris who wrote and co-starred in that TV flick:



In addition, for no extra charge, Rabbs is generous enough to provide you with another photo showing him with yet another goy, as this time Rabbs is seen with his favorite star of late night, Uncle Frank:




Rabbs only has love for that man.

To return to Rabbs' Home Page, click here:
® Rabbs is a Registered Trademark.
© 2000-2007 Hershel Remer, All Rights Reserved.